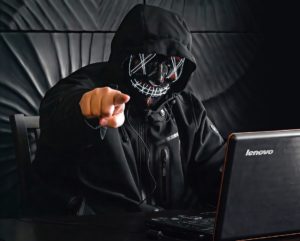 Why is PCI DSS Compliance Important?
In today's business world, customer data is an asset that's treated with utmost importance. Through PCI Compliance, protecting consumer data and ensuring transparency on how customer information is collected, used, and stored helps build consumer trust and cements business reputation.
Some of the world's renowned businesses and eCommerce giants have sophisticated data protection and management policies that prioritize high-end transparency and security. Several consumer touch-points such as customer sign-ups, subscriptions, and transaction history contain information that makes data security a priority.
One of the popular data security compliance entities in the eCommerce market is the Payment Card Industry Security Standards Council (PCI SSC) that seeks to protect cardholder data. This independent body ensures that credit card transactions are safe from data breaches or any form of manipulation. We've rounded up some details about PCI compliance below.
What PCI DSS Compliance is and Why You Should Care
PCI DSS (Payment Card Industry Data Security Standards) are industry regulations governed by the PCI SSC. PCI compliance standards require merchants and online retail businesses to handle credit card information securely to avoid data theft and fraud.
There are 12 primary requirements by PCI DSS, 78 base requirements, and a total of 400 test procedures designed to keep consumer data safe from unauthorized third parties. Businesses that follow and meet all the above requirements are considered PCI compliant.
And while the law doesn't mandate compliance, it's considered mandatory via court precedent. In other words, the court has established some binding rules based on previous and related case rulings.
To fully understand what being compliant entails, let's look at the requirements or security best practices mandated by credit card companies.
PCI Security Best Practices
The 12 security requirements that are the defining structure of PCI compliance are grouped into six primary areas. These requirements seek to achieve each of the following:
Build and run a secure data infrastructure and systems – this involves using firewalls and anti-malware software and applications.
Protect cardholder data – mandates the use of passwords and even restricts physical access to cardholder data. Data encryption is the other feature that's mandatory for online merchants.
Monitor and test the network regularly – software updates and patching are necessary to avoid security loopholes within the network infrastructure and online payment gateways.
Maintain a system vulnerability management program – this includes regular vulnerability assessments and even penetration tests.
Ensure robust access and control measures – besides strong passwords, merchants need to implement the principle of least privilege to avoid potential user access and permission abuse.
Maintain a robust information security policy – this includes running regular cybersecurity awareness and training employees on the best security practices.
As the world of cybersecurity continues to evolve, the PCI DSS compliance requirements are also getting sophisticated. PCI SSC released the most recent version of its compliance framework in May 2018. This guide requires businesses to assess their network infrastructure and business processes for any risks before working on their credit card handling procedures.
Benefits of PCI Compliance
Becoming PCI compliant comes with several benefits, from reducing data breaches to avoiding hefty fines and expensive lawsuits. A typical online business that keeps all the PCI regulations is less likely to suffer from identity theft or loss of cardholder data. This further enhances the brand reputation and will help your business see an increase in customer retention rates and a spike in revenue and overall business growth.
By ensuring compliance, you also reduce the chances of attracting substantial fines for negligence and agreement violations. This puts your business in a bar with other international retailers who are committed to protecting consumers. That also means your business meets globally accepted standards, and you can do business across borders without having to worry about domestic security regulations.
Similarly, PCI DSS compliance is broad and acts as the baseline for other regulations. One of the main advantages of PCI compliance is the limit it puts on the amount of sensitive information stored. Other laws, such as EU GDPR, require businesses to store the least data possible. Hence PCI compliance acts as a common denominator that cuts across both the simple and sophisticated security and data laws globally.
Get Started Today
Achieving compliance gives you and your business some peace of mind. Implementing all the standard data security measures may feel overwhelming. However, you just need to move one step at a time, understanding and implementing each requirement every step of the way.
To fast-track your way to success with PCI compliance, you need to develop a strategy that will see your entire business working towards one goal. – i.e., achieving and maintaining compliance.
You'll also need to work with a comprehensive PCI compliance checklist and choose the right compliance management software to do all the compliance heavy lifting. That said, automating PCI compliance will see your business remain compliant year after year. This also means you won't have to worry about the latest updates or whether your firewall will withstand the latest security threats.
For most businesses, compliancy is an easy process to complete. It's a questionnaire, and a scan of your IP Address if you're credit card terminal is connected by internet. There is always someone to help walk you through your PCI compliance questionnaire and scan if needed, regardless of who you use for your PCI Compliance. Complacency can be expensive. More on compliance can be found here as well.
This article is by Reciprocity and there is a wealth of information on PCI compliance as well as solutions on their site.
Veritrans can help you with your PCI compliance, give us a call; 866-474-4144, Opt #2