If your business or organization accepts credit cards as payment, the following information is essential to a legal and efficient operation within the United States. PCI compliance is mandatory and if you aren't yet compliant, you must do so now. If you choose to ignore PCI compliance, it could not only cost you thousands of dollars in fines, but your entire business itself. Is your business PCI compliant?
What is PCI?
On September 7, 2006, the Payment Card Industry Security Standards Council (PCI SSC) was launched in order to manage the constantly evolving needs of Payment Card Industry (PCI) security standards,
primarily focusing on security for payment accounts throughout the payment process. The PCI SSC was created by the major credit card brands Visa, MasterCard, American Express, Discover, and JCB, effectively administering and managing the PCI DSS process.
The Payment Card Industry Data Security Standard (PCI DSS) is a set of requirements designed to ensure that all companies that process, store, or transmit credit card information maintain a secure environment. Essentially this encompasses any merchant that has a Merchant ID (MID).
Does PCI Apply to You?
PCI Compliance applies to all businesses, organizations or merchants, regardless of size or number of transactions, that accepts, transmits or stores any credit cardholder data. Simply put, if any customer ever pays a business or merchant directly with a credit card, then the PCI DSS requirements apply. Regardless of who your processing provider is.
Even if you only accept credit cards over the phone, PCI Compliance is still applicable. Debit and prepaid cards that are branded with one of the five card brands also fall within the scope of cards required by the PCI SSC to meet their requirements.
What Are the Consequences for Non-Compliance?
Including the monthly fee you pay for non-compliance to the processor, if your business or organization non-compliant, and you have a breach or are "hacked". You and your merchant bank may accrue very stiff fines and penalties. The credit card brands may, at their own discretion, fine you $5,000 to $100,000 per month for PCI compliance violations. Penalties are not openly discussed, but they can absolutely devastate a small- or medium-sized business.
A lot of small to medium-sized businesses go through banks to set up their credit card processing services. If your business is within this scope, it's incredibly important to be familiar with your merchant account agreement, which should outline your exposure to penalties and fines.
Are you vulnerable?
The numbers speak for themselves:
Kaspersky Labs 2016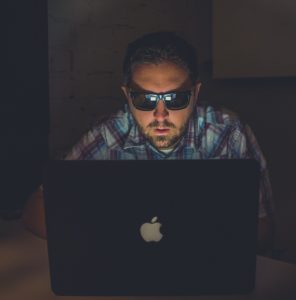 62 new ransomware families made their appearance.
There was an 11-fold increase in the number of ransomware modifications: from 2,900 new modifications in January/March, to 32,091 in July/September.
Attacks on business increased three-fold between January and the end of September: the difference between an attack every 2 minutes and one every 40 seconds.
For individuals the rate of increase went from every 20 seconds to every 10 seconds.
One in five small and medium-sized business who paid the ransom never got their data back.
Indeed, the situation with respect to credit card fraud is only getting worse.
Bad Actors Spends their days trying to breach your connections.
Ensure PCI Compliance with Veritrans
PCI Compliance is mandatory. If you're non-compliant, it could cost you a large percent of your revenue in fines. At the very least, it cost you over a couple of hundred dollars a year by being non-compliant. That's the fee processors charge until you become compliant. If you're in need of credit card processing or merchant services that will ensure your PCI Compliance, call Veritrans now. Veritrans has the credit card processing services your business needs, plus superior quality service and no hidden fees. Guaranteed.
Veritrans offers retail, wireless, online, and MOTO processing for all types of major brand cards. Visa, MasterCard, American Express, Discover, JCB (Japan's Credit Card), Pin-based debit cards and EBT (food stamps) cards. You already have an account somewhere else? Call us for a free and confidential analysis of your current contract and fees. No matter your situation, we will help you understand our cost-effective card processing service solutions and help you stay compliant with PCI.