Get New Customers and Make More Sales with a Gift Card Program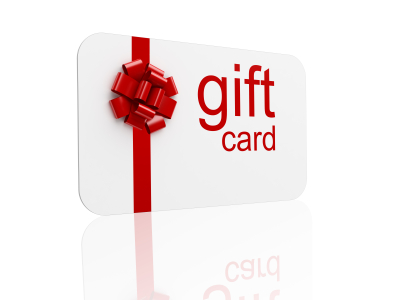 In 2015, consumers spent about $130 billion with gift cards, an almost 60% increase over 2014. How much of that did your company make? If you don't have a gift card program, you missed out on a huge opportunity to make more sales and attract more customers.
Simply put, customers love gift cards. Gift cards are popular because they're convenient and they allow the recipient to choose which specific items they want to purchase. For your business, this means you can:
Attract new customers
Improve customer loyalty
Increase profits
Stop losing sales to the competition
At Veritrans, we make it fast and easy to get setup with your own gift card program. A call today can have you processing gift cards as soon as next week. So what are you waiting for?
Still Not Convinced? Check Out These Gift Card Statistics.
We can sit here and tell you about the benefits of starting a gift card program over and over again, but don't take our word for it. Here are some recent statistics on gift card sales nationwide:
51% of consumers who receive gift cards spend more than the card's initial value
$Almost 130 billion was spent on gift cards in 2015
Gift cards were the most requested holiday gift in 2015
65% of adults purchased gift cards in 2015
95% of adults have either given or received a gift card at some point
About $1 billion goes unspent on gift cards each year, amounting to huge profits for merchants
Create Loyalty Programs to Reward Customers
Want to get even more from your gift card program? Use your gift cards as a tool for creating loyalty by rewarding customers who use them and reload them. Veritrans can work with your business to create incentives your customers just can't resist, keeping them happy and always coming back for more.
Experience the Benefits of Your Own Gift Card Program