Clover Flex Wireless Terminal
Everything your business needs. In one simple, smart, reliable device.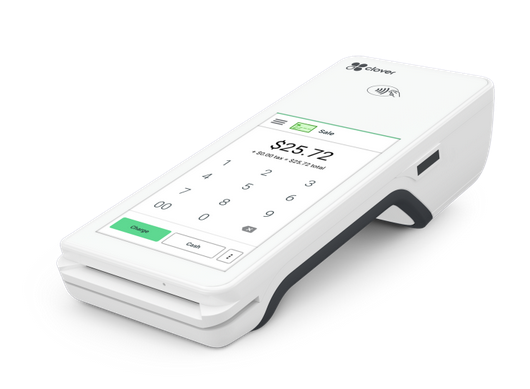 Ready To Go Upon Arrival

Start taking orders out of the box, with minimal set-up and training.
Rich Inventory Options

Categories, labels, modifiers and variants help you keep your inventory up-to-date and organized.
New Customers to Loyal Customers

Create a fun, effective loyalty program within minutes—absolutely free, no strings attached. We've got custom-branded gift cards, too.
Track your numbers
Log in any time, anywhere to track your sales, best-sellers, and everything else from any computer or mobile device.
Accept all payment types
Let your customers pay how they want to pay. Swipe, dip, or tap. Credit or debit. NFC payments including Apple Pay, Google Pay, WeChat Pay, Alipay and more. Now twice as fast.
Get 100% mobile
The most complete, fully mobile setup in the Clover ecosystem. Flex is a full-fledged POS, terminal, and business management system. All in the palm of your hand.
Run a tight ship
Protect your business and customer information with end-to-end encryption and data tokenization, integrated EMV chip sensors, and fingerprint logins.
Open Your Veritrans Merchant Account Today!
Our Quick Start Program guarantees same–day application processing. In just 48 hours or less you will be able to start accepting credit cards.
Already have an account somewhere else? Call Veritrans for a free and confidential analysis of your current contract and fees. We'll help you understand your contract better and walk you through some cost–effective card processing services solutions.
Call 1-866-474-4144 today for your FREE consultation.