Virtual Terminal
Why a Virtual Terminal?
With an online terminal, you can process credit card transactions quickly and securely from anywhere in the world—all you need is a device with an internet connection. With a mobile phone, tablet, laptop or desktop PC, you can process transactions anywhere, in-store, on the road, or at a trade show, you're no longer limited to where you take cards. You can eliminate the need for a standalone terminal, and if you desire, upgrade to a completely cashless payment system for your business.
You're No Longer Limited to the Sales Counter
From swiping credit cards with a USB Card Reader on your PC, or Bluetooth to any device, you can work with your customers anywhere in the store or on the road. As more and more discover online terminals, they realize all the features that come with them are invaluable, such as transaction reporting, rerunning cards on file for customer convenience, researching daily batches, tracking sales, keeping up with inventory, to integrating your transactions directly into QuickBooks, there's no shortage of features that come with an online terminals. Accountants love them also, as it makes their jobs quicker, and easier, saving your business money. With an online terminal you can also tie to a website for e-commerce, while selling in-store or on the road. All the above with one account, and one low monthly cost.
Veritrans offers the latest online terminals and equipment. Just a few of the online terminals we partner with;
eProcessing Network
Authorize.net
NMI
Payware Connect
Rapid Connect
Payeezy
Credit Card Device Reader
A Mobile payments card reader, Bluetooth and/or USB connections for PC and Mobile devices with EMV® chip card reader.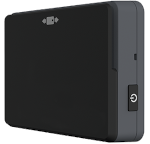 Software add-ons for faster invoice processing
Quickbooks add-on for payments processing
Email Invoicing with link for convenient customer payments
Recurring Membership billing for gyms, clubs, or subscriptions
Check processing
Inventory
Texting promotions or sales to customers
The list of features in constantly growing.
Open your Veritrans Merchant Account today!
Our Quick Start Program guarantees same–day application processing. In just 2 days or less you will be able to start accepting credit cards.
Already have an account somewhere else? Call Veritrans for a free and confidential analysis of your current contract and fees. We'll help you understand your contract better and walk you through some cost–effective card processing services solutions.
Call 1-866-474-4144 Opt. 2 today for your FREE consultation.