Whether You're Starting a New Business, or Growing an Existing One
You're always trying to improve your customer's experience while shopping at your business. One of the main things that stays in a customer's mind is their customer service experience. Fast, easy, friendly, quick, are all things that sticks with a customer, and invites them back to your shop.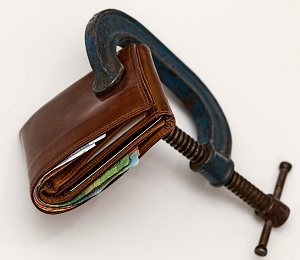 Providing customers a fast easy way to pay for your goods and/or services is part of what they'll remember most. A lot of people don't carry cash like the old days, as card payments are quickly out growing cash payments. Setting up to accept card payments has never been easier, and it gives your customers an opportunity to spend a little extra, since they may not have the cash on hand if they see something else they like, or it cost a little more than they intended to spend.
 
 
Protect Your Business, and Your Customers
It is always important to also make sure you're protecting yourself in the event of a fraudulent transaction. The U.S. recently introduced the EMV® (Europay MasterCard Visa) chip cards to help reduce fraud, and the newer terminals are able to accept chip card transactions. This helps protect your business from fraudulent cards, as the chip can't be replicated like the older swiped cards can be. Other forms of protection are;
PIN pads add an additional level of protection by having the customer enter a PIN at the time of transaction.
Tokenization (scrambles transaction into a unique onetime identifier)
Asking for an additional form of I.D. at the time of transaction.
"We'll do all the work, so you can take the credit!"
Veritrans has a wide variety of Counter Top Terminals and Point of Sale Systems to help you run your business smoothly. From simply accepting cards, to controlling inventory and employee schedules. Let us help you in finding the right setup that is the best fit for your business.
 
Call 866-474-4144 Opt. 2 or email us at [email protected] today for your free consultation.